Welcome to GlobalizeMe Digital
We are a Technical Services company specialised in providing digital and cloud services to our global client base. As an AWS Certified Consulting Partner and AWS Solutions Provider (reseller) with a team of developers and technical specialists spanning two continents, we are your perfect partner for delivering virtual development teams, add-on development and service desk teams, cloud architects, consultants and business analysts. Working with clients including leading design and marketing agencies, technology companies, global pharmaceutical and financial services companies, we have an extensive breadth of specialist knowledge across multiple sectors.
Scroll down to read more about how we can help you.
---
Some Of The Industries That We Serve:

Pharma, Biotech and Healthcare
We work with several healthcare, pharma and biotech companies running several hundreds of workloads across the globe running essential services such as informational portals, HCP portals, adverse event reporting systems, bioinformatic heavy lifting clusters, dosing apps, patient booking apps and many more. For these customers, we keep their environments secure, resilient and optimised, keeping them and their customers safe and healthy.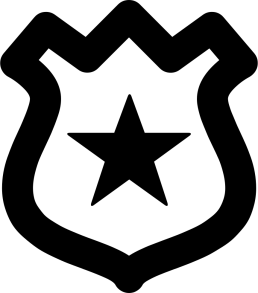 Law Enforcement
We run several workloads for leading law enforcement and law support agencies including a large UK police force and a Defence Weapon manufacturer. With use-cases such as training apps, victim support apps and informational websites being built, deployed, maintained, monitored and managed by us in this sector, we understand that resilience, discretion and, above all, security are of paramount importance. Overseeing multiple end-clients at a global level, we also understand the need to maintain agile teams who are always-on to help our clients service the needs of their clients.

Tech, Digital and Manufacturing
We work with multiple clients, including several multinationals and one FTSE100 company, in the tech, digital and manufacturing sectors. Providing on-demand, flexible yet solid resources including cloud architecture, development, devops, maintenance and service desk teams running software on platforms including AWS and Azure, we ensure that our clients - whether working directly for them or under-the-radar for their end clients - feel safe in the knowledge that our teams and systems are working around the clock to maintain their needs and keep the lights on!

---
WebApp Development
We develop cutting-edge webapps using full-stack PHP development frameworks and using mobile-first design principles. Hosted on our global AWS stacks, our webapps are secure, fast and are monitored and maintained by our experienced DevOps staff. We maintain complex webapps for global clients in financial services, sports, pharmaceuticals and many other sectors.
Mobile Development
Working in conjunction with robust API servers based in the cloud, our mobile apps are used by many thousands of people worldwide in fields such as pharmaceuticals, sports and travel security. We build, deploy and maintain apps in corporate and public app stores globally.
Cloud Services
As an AWS Consulting Partner and AWS Solutions Provider, we are certified and regularly vetted by AWS to ensure that the services we provide are at the cutting-edge of this exciting and fast-moving sector. We provide AWS based services to leading global companies and can architect, build and support any range of solutions in the cloud.
Website Design and Build
We design and build all manner of websites from large campaign and product websites for corporates to sites for SMEs and non-profit organisations. We build everything from flat HTML sites to Wordpress, Joomla and Drupal sites and everything else in between.
SLA Based Support
Once we've built all of this "stuff" we provide SLA based support services to make sure that our clients get the service when they require it and that what we've built stays online 24/7. We look after many clusters of servers, applications, webapps and websites under SLA from global load-balanced, auto-scaled application stacks to small Wordpress sites for local government organisations.
Consulting
We don't run a sales team so most of our initial engagements are what we call "pre-sales consulting" where we spend time with you working out your needs and qualifying our engagement with you. However if you need a deeper and more comprehensive engagement, we have a team of experienced consultants, architects and analysts who can help to bring a wealth of tech and business knowledge to your operation.
---
What Our Clients Say About Us
When I needed them most Globalizeme helped to turn around a very difficult situation. They helped move our legacy application stack to their AWS environment whilst simultaneously taking over development control of a critical application. I cannot rate them highly enough - they are of course very knowledgeable AWS partners - but beyond that, they are also superb consultants, very friendly, completely trustworthy and I very much view them as trusted advisers to our business
- CEO, Financial Services Technology Agency.
Exceptional service, keen pricing really understands our needs & exceeds every expectation
- Head of Digital, FTSE100 Group.
I really enjoy working with GlobalizeMe as the are pragmatic and very knowledgeable. They proactively take action on issues and plan ahead really well
- Technology Head, Global Pharmaceutical Company.
GlobalizeMe provides quality support, both in terms of long term strategic planning and immediate support when required. They are always fair in their assessments when providing scoping estimates, and their intimate knowledge of the AWS stack allows them to implement the right solution. GlobalizeMe also tries to take a pragmatic approach when implementing a solution, to make sure we can scale up, and scale into our architecture, while still allowing for minimal downtime in our daily operations
- COO, Gaming Platform Startup.
---
GlobalizeMe Digital In Numbers
£3,005,000,000
Estimated revenue of our DIRECT (non agency) clients.
3
AWS Certified DevOps Architects in house.
2500
Support tickets raised and dealt with per year.
7
AWS Certified Tech & Business Professionals in house.
1200
Estimated AWS assets managed.
2
AWS Certified Cloud Practitioners in house.
5
Years as an AWS Consulting Partner.
750
Estimated Costa Coffees consumed, 2019 (UK team only).
---
GlobalizeMe Digital was founded in 2009 by GlobalizeMe Content CEO Marc Janssen and GlobalizeMe Digital COO Andy Forkgen. GlobalizeMe had been successfully trading for nearly 10 years at that time, working as a Language Services Provider to global corporates including SAP (GlobalizeMe are a SAP Languages Services Partner). Marc and Andy both saw the opportunity to provide under-the-radar, elastic, bolt-on technical services to a wealth of global clients whilst maintaining GlobalizeMe's cornerstone standards, working practices and ethics. Over 10 years later and we still uphold the founding principals of the company, despite expanding our teams across four countries and despite completing many projects for happy clients.
---
Our Ethics, Standards and Working Practices
At GlobalizeMe we have a clear set of standards, working practices and ethics that we uphold across the board.
We never take on more clients than we can handle and never over-promise. We want the relationship with our clients to be sustainable.
We don't work with new clients that we don't fit well with – this doesn't help anyone.
Honesty and transparency are the moral principles that guide our communication.
All of the GlobalizeMe team work to flexible working rosters that support our strong and professional business ethics but also give priority to family where needed.
As we are fully cloud based, we work from flexible locations to suit our clients, to increase our productivity and to keep our teams happy.
We generally ensure that the work/life/family balance is held at the forefront of our minds, and that our offices are pleasant gathering places for our teams.
We have regular social "PowerDay" get togethers with boardroom and fun sessions where everybody gets a chance to improve the company. No less than 80% of the suggestions our teams make are implemented.
Although we sometimes use job titles for representation purposes, we have none within our company. At GlobalizeMe all talents are different but equal.
We know you will enjoy working with us and will find us a refreshing change.
UK Office - Project Management, Sales and Services
India Office - Development, Testing and Project Management
483 13th Cross
2nd Stage
Indiranagar
Bengaluru
Karnataka 560038
---
Please click here to raise a support ticket via our ticket system:
You will be taken to our ticket system which features help on how to submit requests using our quick and simple form.
A support ticket will be raised in our ticket system and our support team will be alerted to this request.
During European working hours, our support team will respond to you within the allotted response times – normally 4 hours or as per your support contract SLA.
Outside of European working hours or if you do not have a support contract with us, our team will respond to you as soon as possible.
If your intended ticket relates to a possible outage on our servers, please use this site first to check whether the outage is seen by the rest of the outside world, or whether the issue is local to you: www.downforeveryoneorjustme.com.