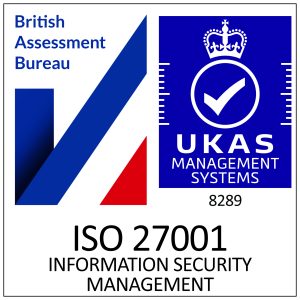 GlobalizeMe UK Ltd are a company certified under the BS EN ISO/IEC 27001:2017 standard. The definition of ISO27001 is as follows:
ISO/IEC 27001 is an international standard on how to manage information security. The standard was originally published jointly by the International Organization for Standardization (ISO) and the International Electrotechnical Commission (IEC) in 2005 and then revised in 2013. It details requirements for establishing, implementing, maintaining and continually improving an information security management system (ISMS) – the aim of which is to help organizations make the information assets they hold more secure. A European update of the standard was published in 2017. Organizations that meet the standard's requirements can choose to be certified by an accredited certification body following successful completion of an audit.
Source: Wikipedia.
GlobalizeMe UK were independently audited by the British Assessment Bureau on the 1st and 2nd November 2022 following around 9 months of preparation and internal auditing. Our next independent surveillance audit is in November 2023 at which point we will be assessed for our adherance to and practice of the ISO27001:2017 standard throughout the year.
Click here to view our official certificate. For more information, or to find out how you can utilise our consulting services to get your organisation "ISO ready" from both an infrastructure and an administration point of view, please contact andy.forkgen@globalizeme.com.