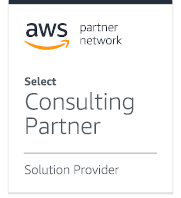 GlobalizeMe have been confirmed as an AWS Select Consulting Partner and Solution Provider (Reseller) – an achievement that now brings us into our sixth year as an AWS Partner.
We've worked particularly hard this year to be re-confirmed as an AWS Partner as the selection criteria has hotted up considerably where Partners need to meet criteria including:
At least two Certified AWS Architects on the team
At least two Cloud Practitioners on the team
At least two Certified Business Professionals on the team
At least two Certified Technical Professionals on the team
At 5 positive customer survey responses, with surveys being led by AWS and not by us!
At least one publicly referencable customer
A minimim client spend influence with AWS, regularly tracked and reviewed
Phew! Hard work but we love being part of the AWS ecosystem and delivering secure, scalable, diverse systems to our clients across the globe. For more information, view our case studies in this section.
And if you want any advice at all about how to get your business into the Cloud, please do contact us – as you probably know, we don't run a sales team and anyone you speak with about our AWS services will be qualified in one way or another to talk the talk AND walk the walk!